Activities
Guided day trips and hiking tours
Why not go for an adventure with a local licensed guide - Lynx and Fox. She will create a personalised plan for you, both for going to the best and most famous places as well as to those more beautiful and hidden trails. She will provide you with information on the opening hours of the facilities and their relative prices and, from her experience, will recommend where to eat, drink and which home-made products to buy. She can spend time with you during the day, and in addition to classic conversations about flora, fauna, natural and cultural sights, will also reveal stories about local customs and teach you more about interesting legends. (lynxandfox.com)
Use of bicycles and e-bikes
If you are looking for an unforgettable vacation in Gorski kotar, do not hesitate to contact Lana and Antonia, two local ladies from Ravna Gora. They have decided to unite forces and desire to provide top-notch tourist and administration services in Gorski kotar.
Following your preferences, they will provide you with personalized activities in Gorski kotar, such as recreational activities, guided walking tours, local product tasting and much more. Or they will help you rent sports equipment if it is the only service you need.
The most interesting Poonkt's offer is:
Mountain and electrical bikes rental
Guided bike tours
Scenic flights above Gorski kotar (45min duration, departure from Grobnik).
Organization of wool felting workshop (entertaining for both children and adults, the final product can be taken as a memory)
In winter, ski running classes, as well as ski running equipment rental...
Info: www.poonkt.hr / +385 (0) 91 617 5182 / [email protected]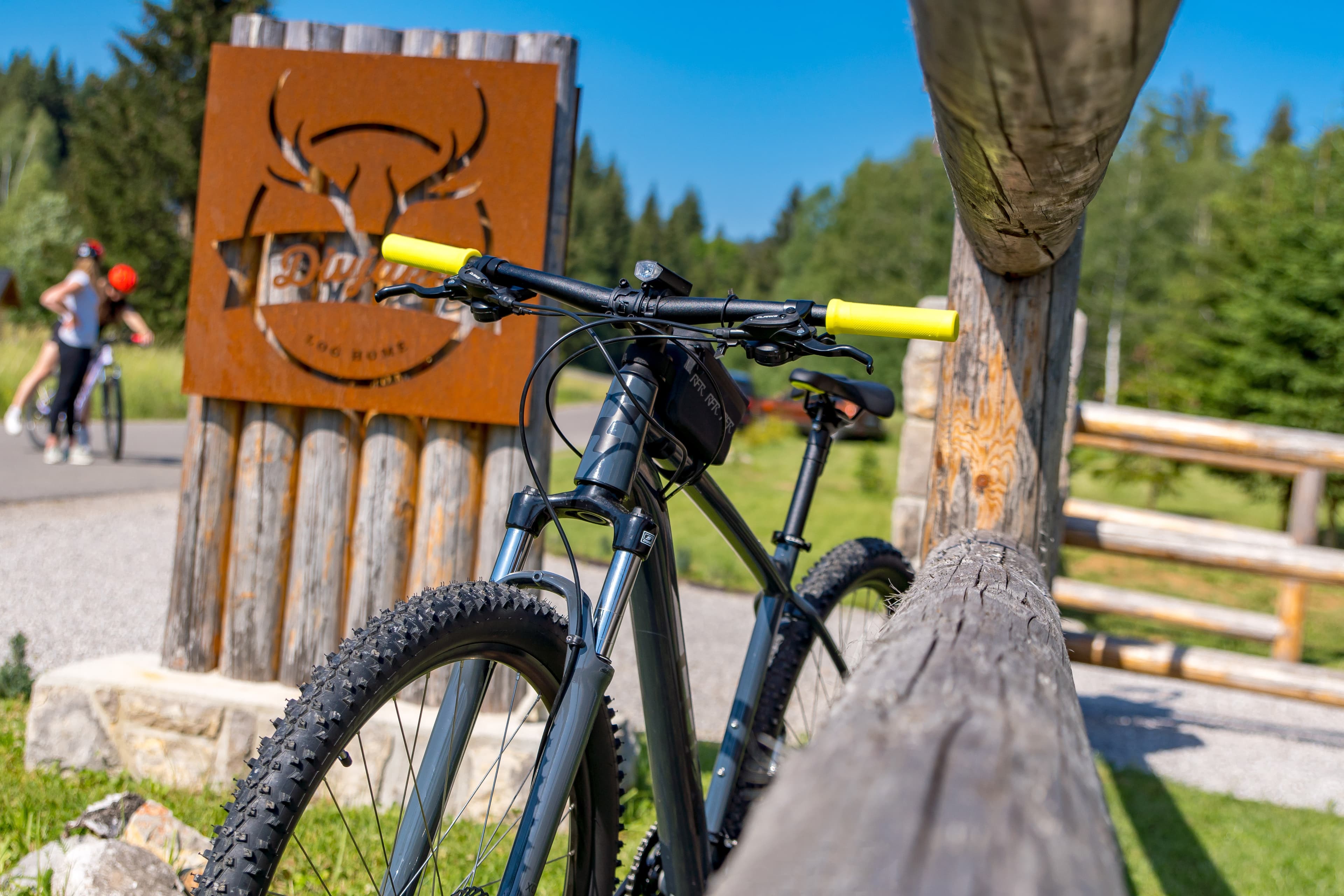 Swimming in Gorski kotar
It may sound impossible, but during the warm summer months (July and August), Gorski kotar is a wonderful bathing destination. The most famous places that are equally loved by both locals and tourists are:
The "Pritiske" bathing area on the Kupa river, just 2 km from the Brod na Kupi settlement, in the direction of Čabar
The "Klanac" bathing area on the Kupa river, not far from Severin na Kupi
"Kod starog motela" beach on Lokve lake, in the immediate vicinity of the dam
The shores of Lepenice and Bajer lakes in Fužine
Rafting
Rafting on the river Kupa is possible during high water levels, which is common in the spring and autumn months, and after heavy rainfall. It is also possible during low water levels, common in the summer months. Descent by large rafting boats with enough space for 10 people is suitable during high water levels, while at lower water levels, smaller canoes or kayak inflatable boats are used, which can accommodate 2-3 people and which, due to their shape, allow passage into places where there is enough water for a real rafting experience. Info: kupa-sports.com ili gorski-tok.hr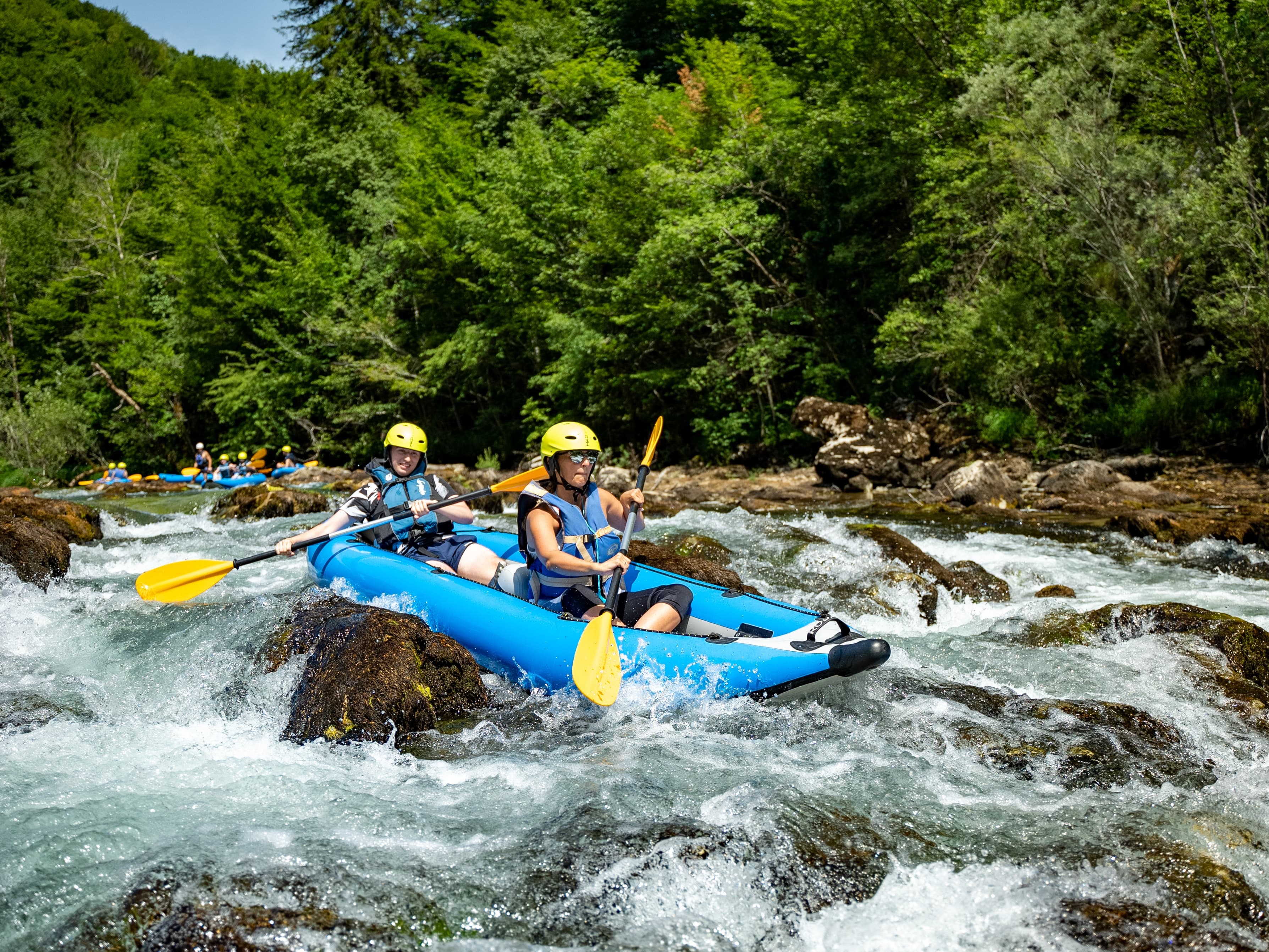 Enjoy gastronomic delicacies
Guests are advised to book in advance to participate with Croatian Masterchef, Časlav Matijević or Srđana Jevtić. These freelance artists and promoters of slow food will prepare food according to guests' wishes only using products from local producers. From the meat of Romanov sheep from the Queen Sheep farm, whose lambs are fed with mountain hay, while grazing on NATURA 2000 meadows and GMO-Free cereals or game from the local butcher's shop in Delnice. For fish lovers, we exclusively procure brown trout from the fish farm in Brod na Kupi. Other delicacies for preparing dishes are procured from a diligent family Frančišković and their local farm where they produce their own cheese (curd, škripavac, semi-hard cheese) and yoghurt as well as milk. All these are unique and excellent organic products from completely untouched Gorski Kotar nature. We procure free-range eggs and pasta from a poultry house owned by Ivan Butković from Sunger, who is also well known for his production of blue potatoes which are considered one of the healthiest potatoes around. Please feel free to contact us for any additional questions and prices.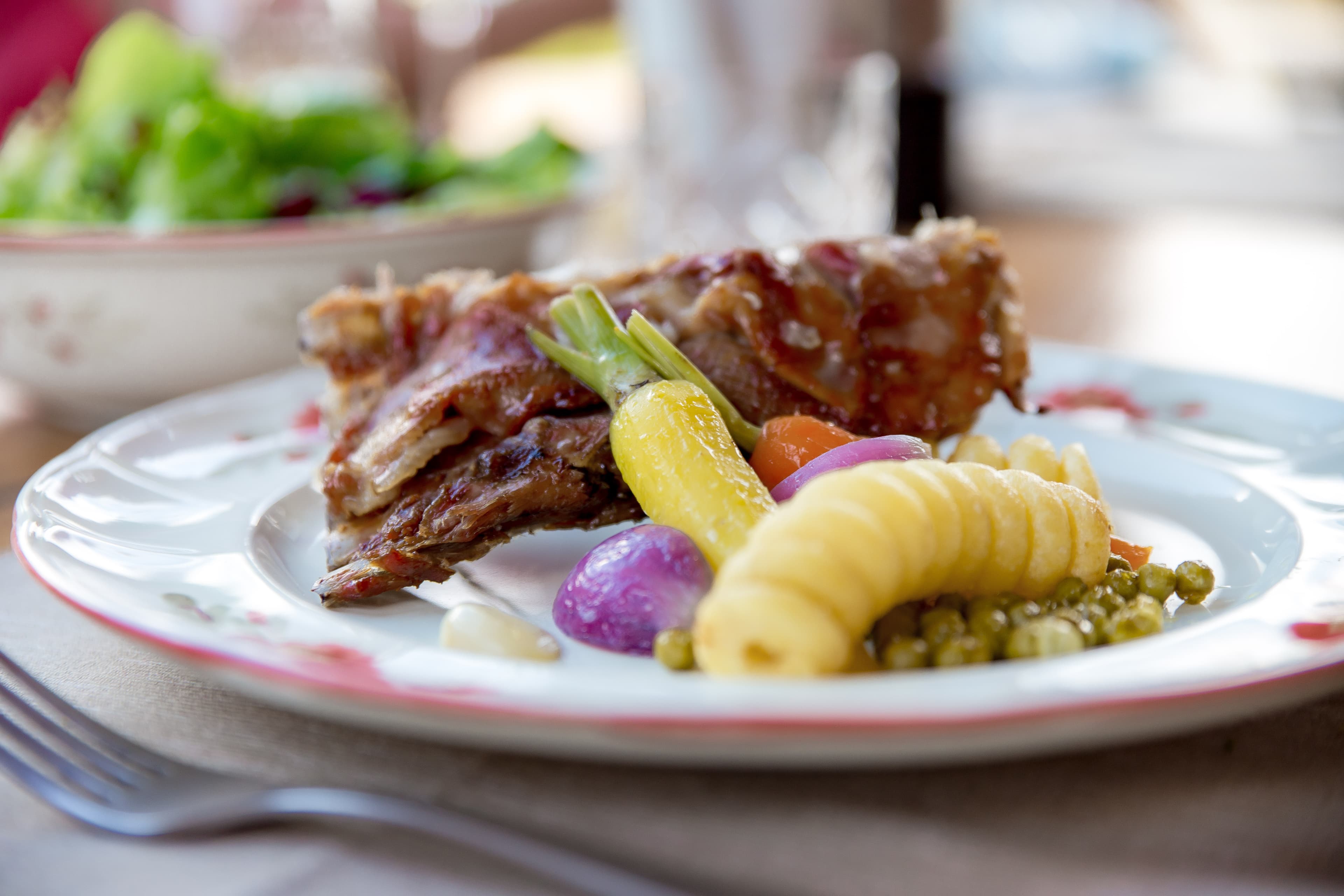 Workshops for children
Do you have preschool or elementary school age children? If you want an unforgettable vacation and entertainment for children, choose one of the thematic Astra Divine workshops on offer led by Marta Blažević, Master in Biology and Ecology.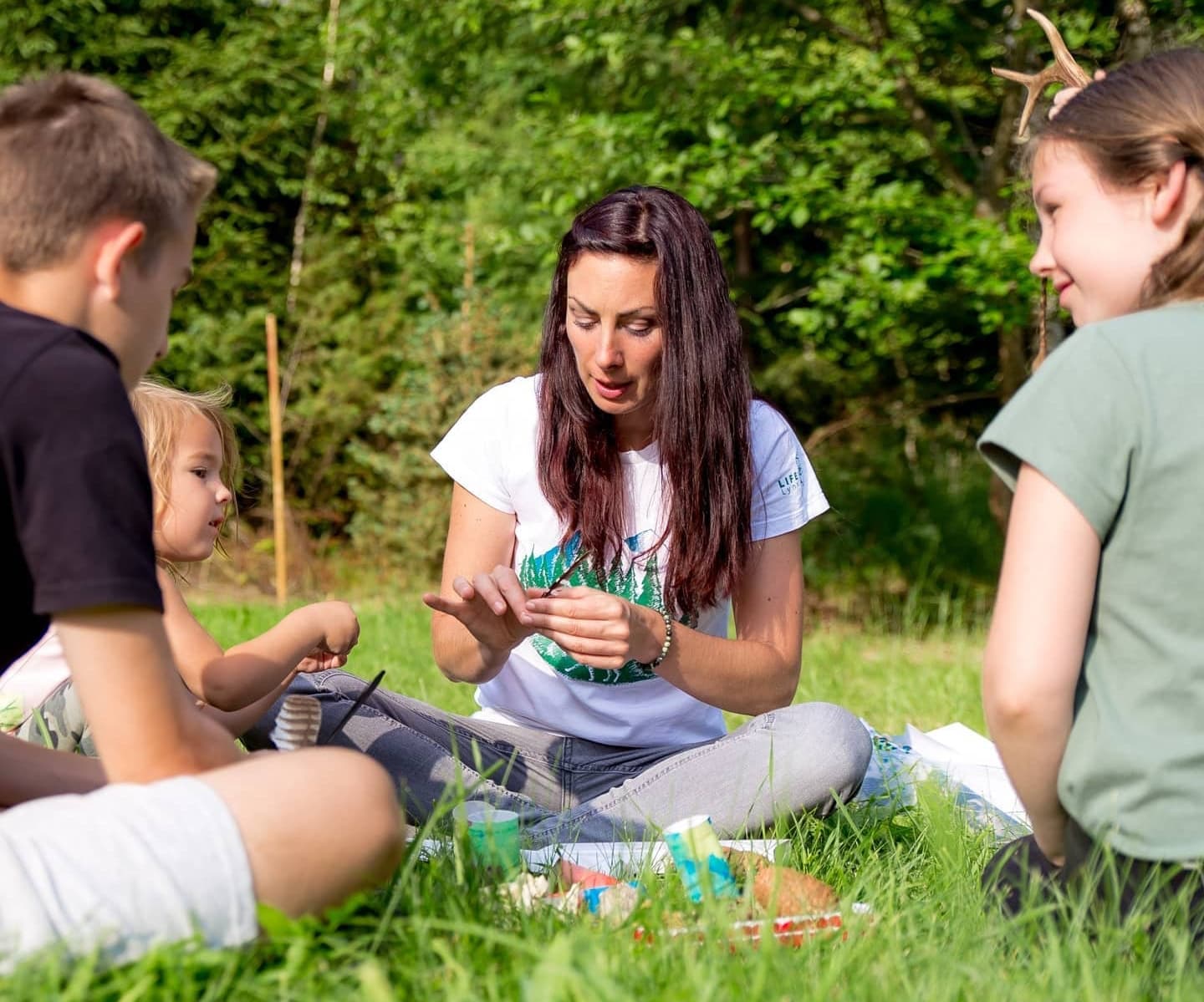 Večernja šetnja
Treat yourself to an evening walk "Get to know Gorski kotar" through the protected Japlenški vrh forest with a view of the town at the highest altitude in Croatia - Delnice, and through the town of Delnice and King Tomislav Park. Join the experienced Goran guide Jelena on an unforgettable night hike in photogenic locations with a tasting of Goran liqueurs. (lynxandfox.com)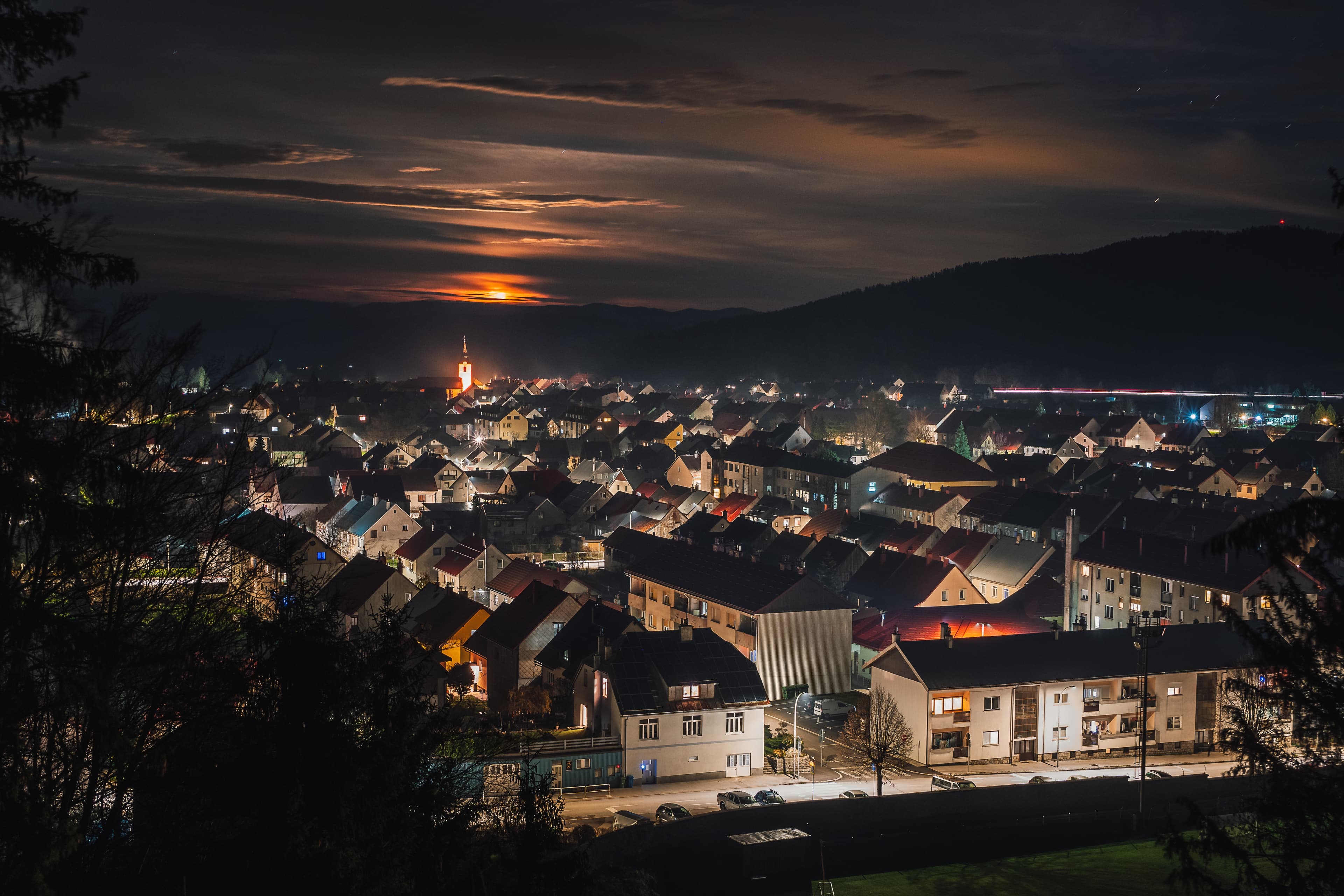 Natural beauties
Gorski Kotar, located at the crossroads of the Mediterranean, the inland Pannonian Basin and the gorgeous mountainous area, has been known throughout history for its stimulating and mild stimulating climate. Winters are mostly harsh and long, and well-suited for enjoying the winter wonderland and winter sports. Spring will make up for its late arrival to Gorski Kotar with an amazing sight of nature awakening from its long winter slumber, a unique spectacle that you would not want to miss.
The pleasant daily temperatures and cool nights during the summer will ensure you get a good night's sleep and shelter from the intense summer heat. The autumn fruit picking will enchant you with a wholly inspiring colour palette. The picturesque rural settlements act as mountain climatic resorts where you will benefit from the excellent therapeutic effects of mountain air that will help you relax and regenerate. (gorskikotar.hr/en/natural-beauties/)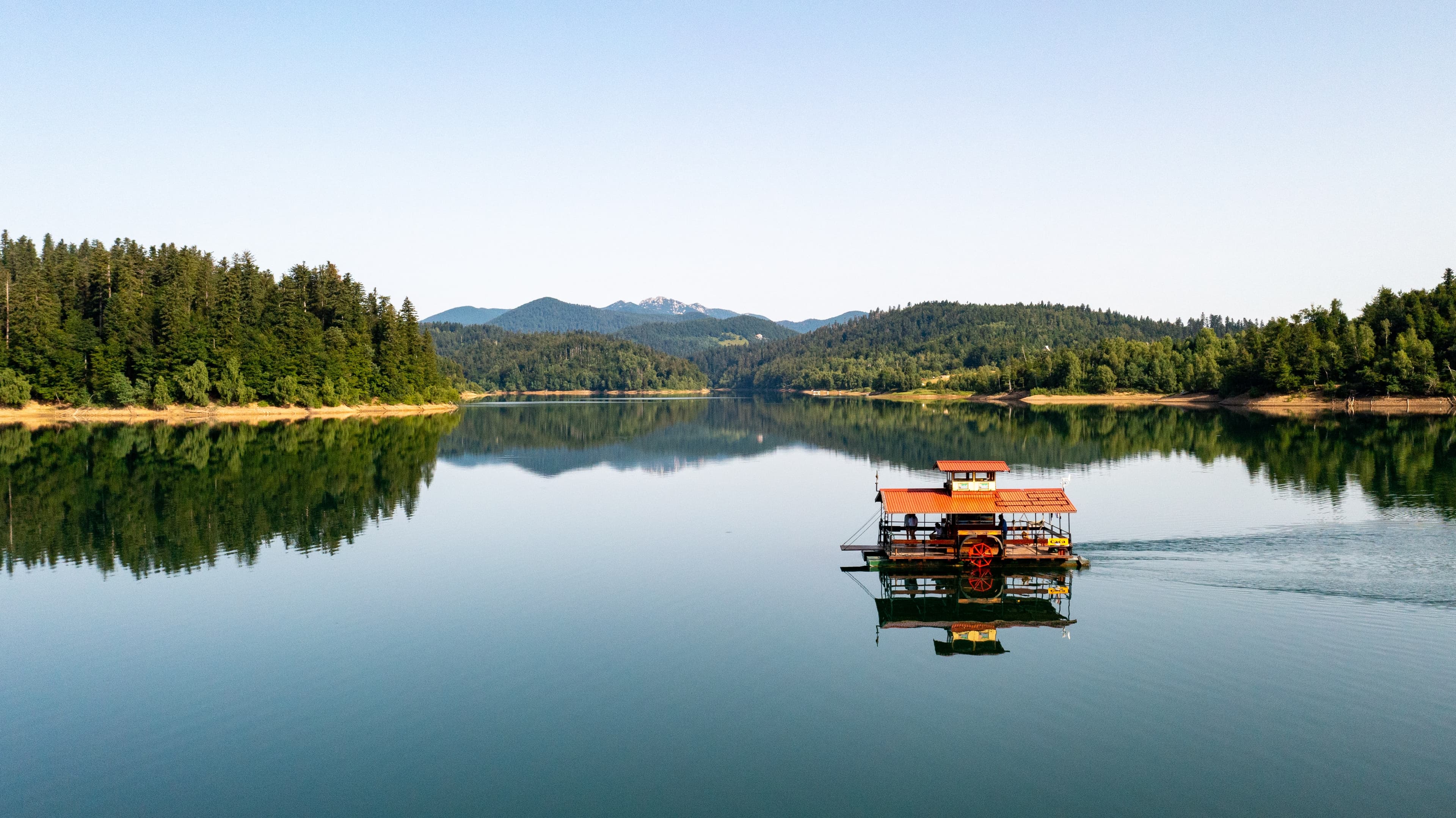 Cultural sites
The area of Gorski Kotar is exceptionally rich in material remains of the most ancient history of this area, valuable sacral structures, cultural and historical monuments and tradition.
Throughout history, new cultures replaced the old to create invaluable treasure stretching out before you across the entire area of Gorski Kotar. From ancient, medieval monuments, different cultures... until the present day and the local art, cultural expressions and the monuments built upon them intertwine to create an area that will captivate you.
The cultural heritage of Gorski Kotar is diverse and can be thematically divided into protected heritage, museums, galleries and collections, ethno houses, sacral heritage, ethno villages and zones, flour mills, sawmills, etc.
(gorskikotar.hr/en/cultural-sites)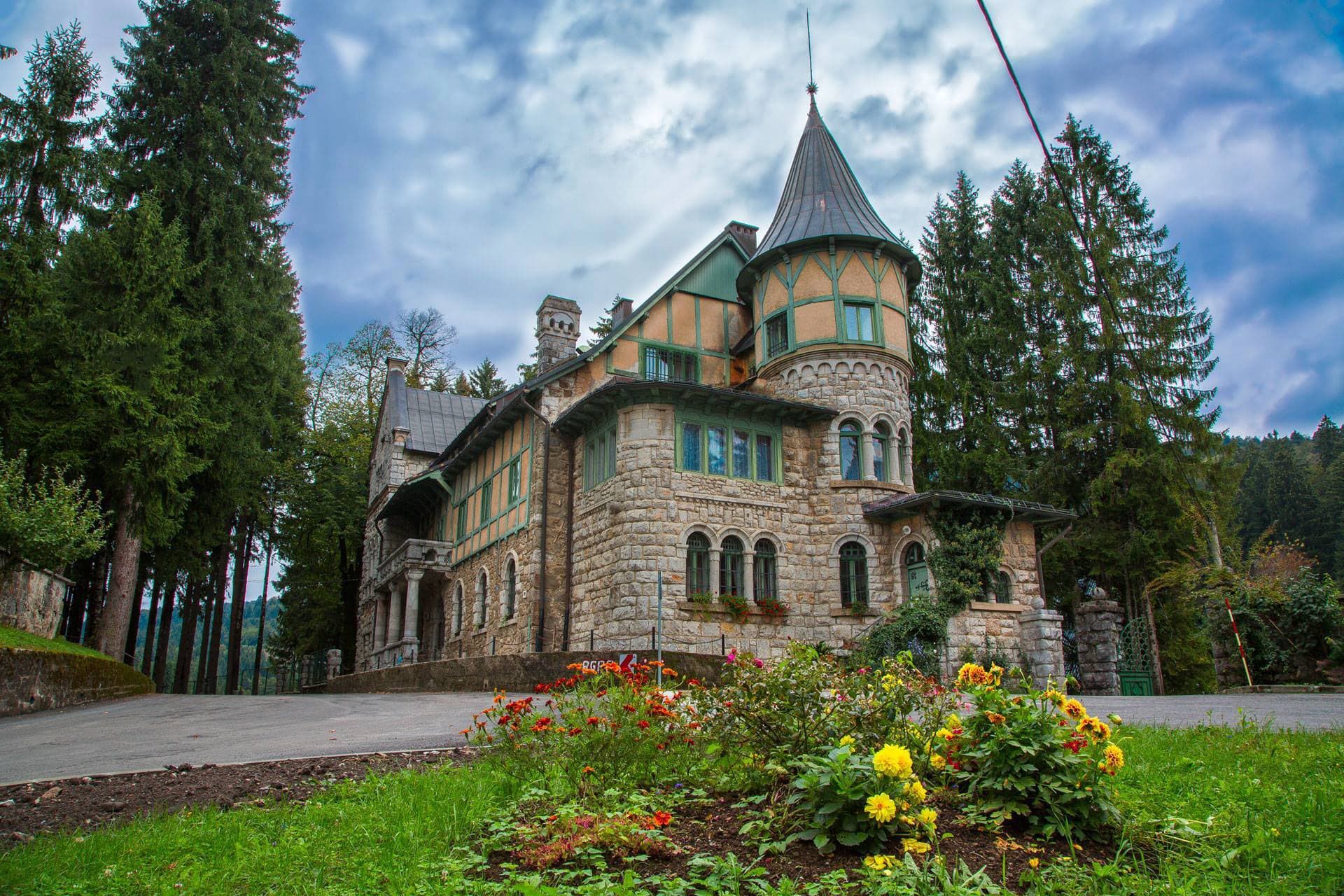 Visitor centers
The "Large Carnivores" Visitor Centre in Stara Sušica is a place where you can learn interesting facts about bears, wolves and lynxes. Its multimedia set-up, providing visitors with a forest feel, combines a classic and modern approach to the interpretation of Gorski Kotar. With the effects of seasonal changes, it introduces the visitors to the magical and hidden world of large carnivores. The display relies on modern technologies of 3D print and computer software, as well as classic skills in modelling, sculpting and painting, which adds warmth and emotion of human creative processes.
(gorskikotar.hr/en/visitor-centers-and-interpretation-centers)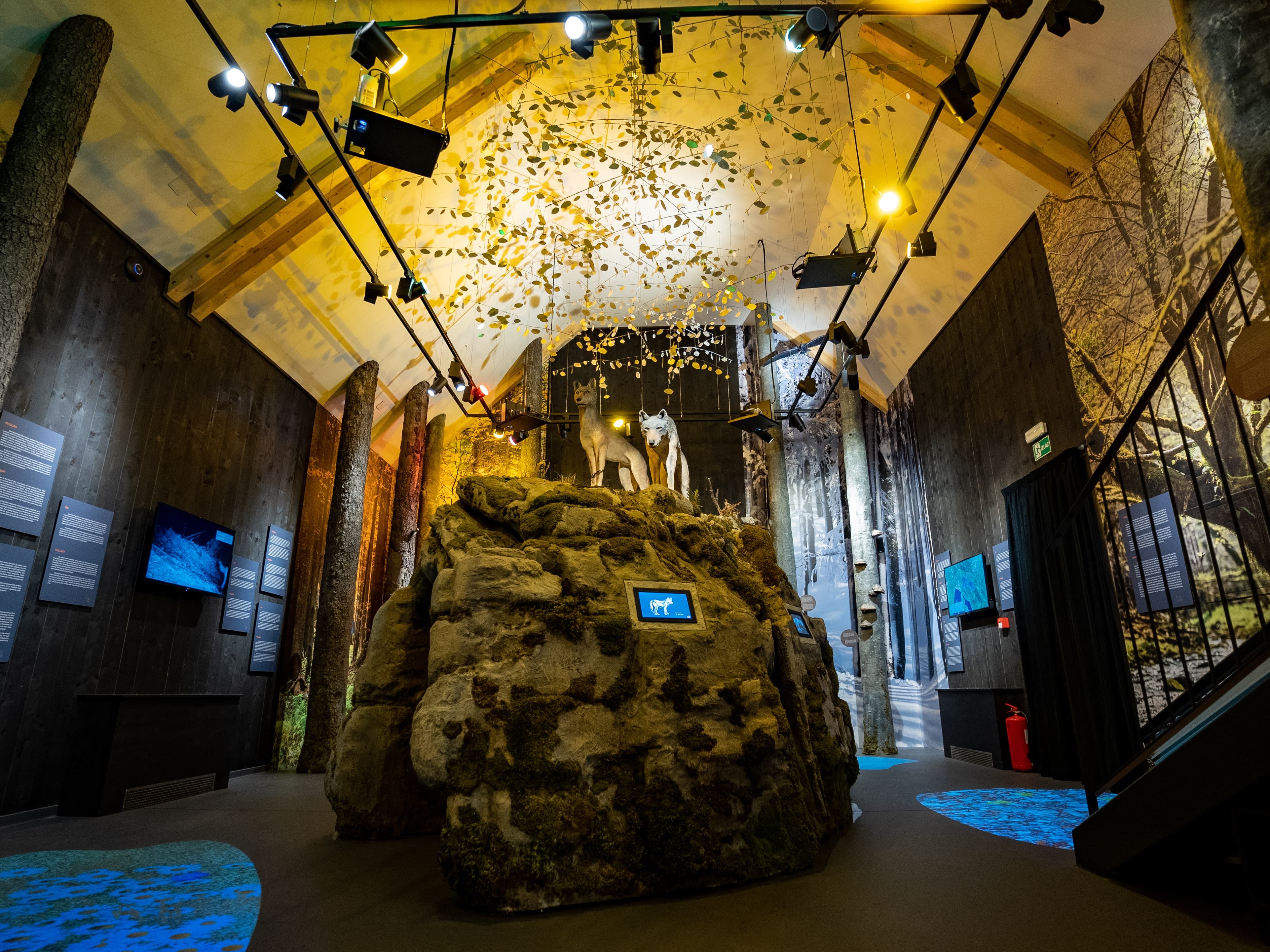 Active vacation
In winter or summer, spring or autumn, Gorski Kotar welcomes you with its eco-friendliness, rich traditions, and numerous opportunities to enjoy a memorable holiday of a different kind.
There is no shortage of the aromatic scents of pine and fir trees, and the fresh forest air will tempt you to go for a walk, or even horse riding, rafting, hiking or kayaking. During the winter, there are plenty of opportunities to enjoy some winter fun – alpine skiing, cross-country skiing, sledding, ice skating or simply enjoying the simple pleasures of the winter season.
Life in harmony with nature is also a great opportunity to enjoy an activity holiday and adventure sports or to simply lie back in a relaxing environment.
(gorskikotar.hr/en/active-vacation)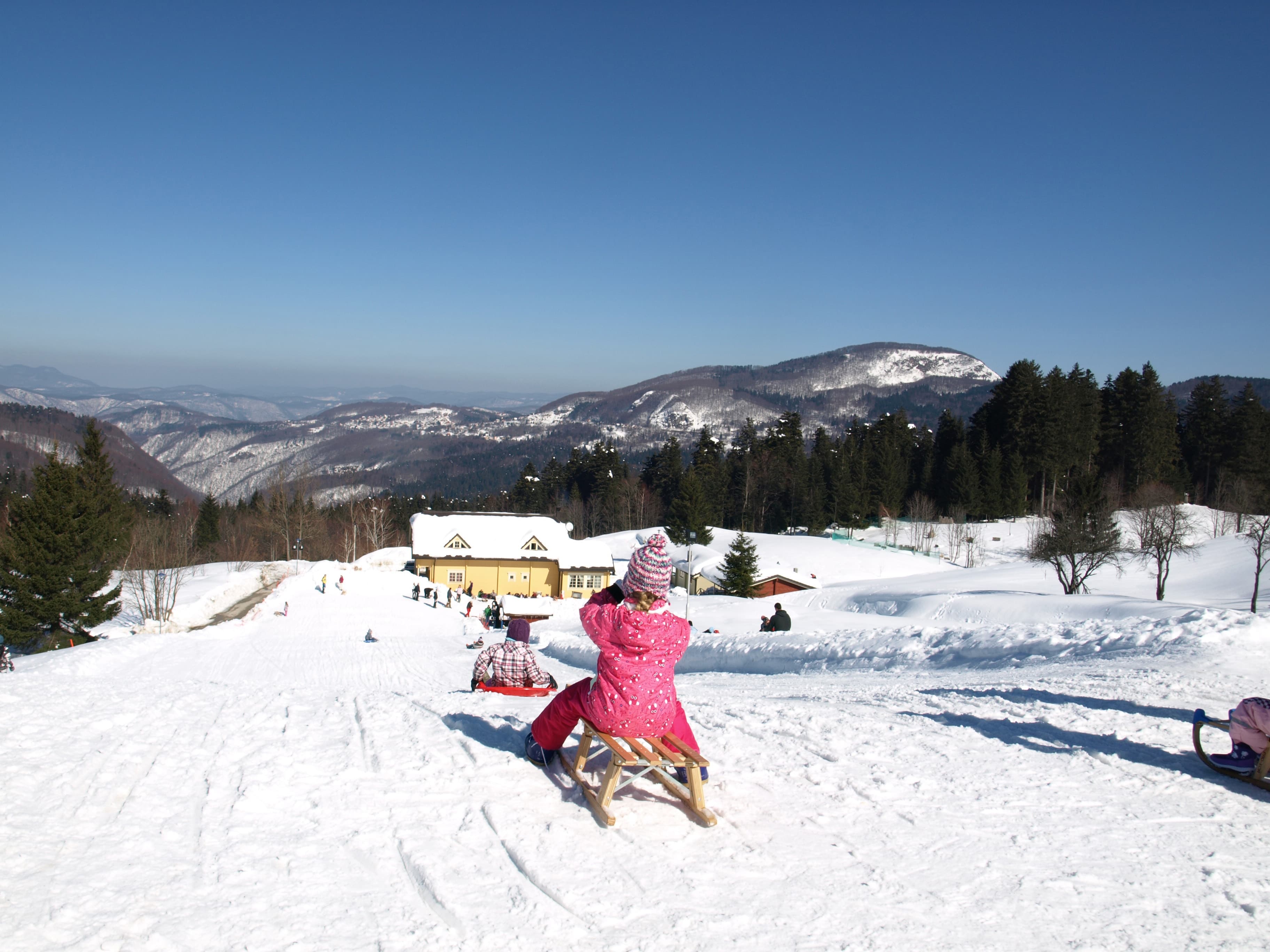 Dear guests!
We are delighted to open the door to our kingdom as well as our hearts to you. Your story here has yet to be told, and we happily offer you the beginning. Driven by a huge need to preserve the heritage of the Gorski Kotar region and a desire to create a warm yet unobtrusively luxurious haven, following years of effort and enthusiasm, we have created an authentic forest queen.
Contact us